Volume 21
Friday, November 30th @ 7:30PM
Paul moved to Asheville from New York in 2015 with his wife Merrill. He retired from a career in cartography and regional planning spanning over three decades and remains an avid lover of all things cartographic. When he's not perusing the real and digital world for fascinating and obscure maps, he engages in pottery making at Odyssey Clayworks, volunteering at Manna Foodbank and Brother Wolf, serving on the City of Asheville's Greenway Committee, hiking and biking, and imbibing in the many artisan-gastro pleasures the 'Cesspool of Sin' has to offer.
pgisondo@gmail.com
I live in Asheville with my husband and son, and have partnered with local social justice groups to bring the unique and profoundly motivational multi-media concert-drama, Defiant Requiem: Verdi at Terezín to Asheville in June 2019. Music often reaches the heart and soul when words can not. The arts and humanities offer hope and inspiration, and this performance will be led by 8+ weeks of educational programming created for and coordinated with area schools, colleges, and the public. The goal is to create awareness by sharing past experiences, and through education and these conversations to participate in shaping the future.
asheville@defiantrequiem.org
Linda Vettrus-Nichols, creator of THE PATTERNED LEARNER SYSTEM©, has over 30 years of experience as a Wholistic Education Efficiency Expert. Linda knows how to simplify the complex in order to empower Mindful Mompreneurs to create positive results for their children and their business, including becoming a published author in 30 Days. Linda is amazing at helping people find clarity and releasing what no longer serves them. She is a connector and loves connecting people to their Soul and each other. Linda believes in fun and the well supported entrepreneur. She enjoys Glamping and traveling with her husband Terry (Earthwind) Nichols and their pups Marshall and Gracie.
linda@evolutionaryhealer.com
Jasper is one half of NineBar Creative, a small design creative in Asheville focusing on web, graphic, and small-scale industrial design. His design work is spatial, textured and tactile and his design process typically involves an ample freedom of movement between digital and manual media. Jasper developed an interest in and an affinity for classic cocktails and spirits about 5 years ago, and he's sometimes just as often behind the stick as he is in front of the computer. Outside of the office, Jasper is most likely at home cooking, helping to organize the next Pecha Kucha or looking for bottles of antique spirits with which to further clutter his bar, er...house.
jasper@ninebarcreative.com
You take the stage! We'll show five random images for 20 seconds each; you improvise a talk without knowing what is coming next. The result? Hilarity! We'll do a sample before intermission and invite two volunteers to try it out after intermission. Each volunteer will receive a free ticket to the next PechaKucha Night Asheville on March 1, 2019!!!
Tom is a native of New York City. He, and his wife Andi, moved to Asheville last July to be with their daughter, Megan, her husband, Steve, and their new grandson, Henry. As a young man, Tom aspired, unsuccessfully, to be a cartoonist for Mad magazine. His dream thwarted, he became a banker, in New York and Miami. In retirement he has drifted aimlessly for the last sixteen years.
tmccarter1955@gmail.com
As the founder of 12Twelve Marketing with 20+ years of communication experience, Marilyn Ball is a leading expert in developing solutions for business growth. She is the host of the iHeart Radio show, Speaking of Travel, and the author of "The Rise of Asheville: An Exceptional History of Community Building." An avid traveler herself, Marilyn has expanded the range of her message. She's spoken on the subject of Family Travel Trends in the U.S at the Hawaiian Tourism Authority's annual meeting, and was part of a delegation team promoting North Carolina tourism in Ireland and England. Visit speakingoftravel.net to find out more.
info@12twelve.me
Terry Earthwind Nichols is the Father of Repetitive Behavior Cellular Regression™ (RBCR). As a retired US Navy Profiler, Terry figured out how to disconnect the conscious and subconscious synchronization for memory recall. He is able to identify and clear the foundational psychosomatic event and repressed memory which triggers emotions and creates repetitive behaviors such as self-sabotage, procrastination, post-traumatic stress, and suicide ideation. Terry works with clients who are at a point of enough is enough. He is the Chairman of Evolutionary Healer, a global transformational performance improvement company with a non-profit arm. He is also the founder of Earthwind Academy and has certified RBCR Practitioners all over the world.
tlnichols@mail.com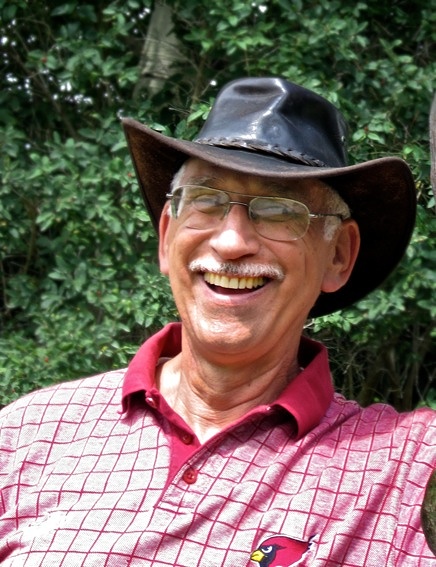 Larry has performed on stage in plays, as a storyteller, and as a professional speaker as well as presenting at Ignite Ft. Collins, a format almost identical to PechaKucha. He has also offered numerous workshops on a variety of topics from sales to understanding your spiritual reality. He is the author of two books, "Journaling the Journey: 25 Spiritual Insights to Light The Way" and "Journey to Bliss: Stories to Inspire You to Find and Follow Your Passion" and for three years hosted the radio show, "Evolution in Consciousness".
larryrpearlman42@gmail.com
NineBar Creative