Volume 22
Ron Schon is a volunteer instructor at OLLI on the campus of UNC Asheville. He specializes in popular history. Before retiring here from Tampa, he had careers in broadcasting and advertising. This story is excerpted from his series titled "Sex, Greed and Violence – Stories of Western North Carolina's Past".
schonad@gmail.com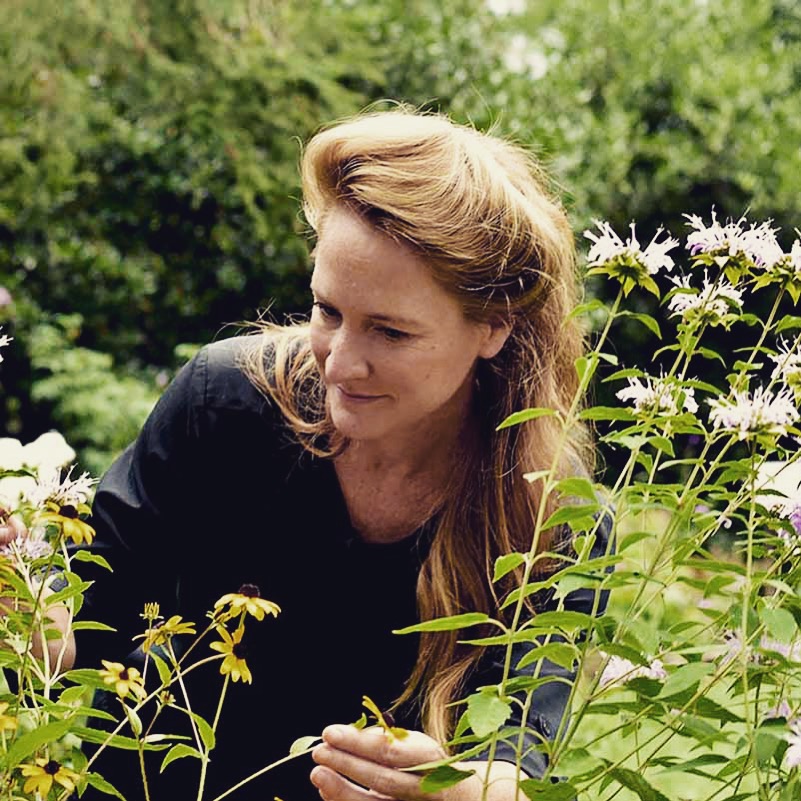 Kate's passion for design is grounded in her interdisciplinary education and professional work in both archaeology and landscape architecture. She is keenly interested in how humans connect with their environment. Kate strives to design ecologically resilient and memorable landscapes that bring us closer to nature and repair the relationship between ourselves and our world. Kate is busy. She is a mom of a dynamite ALMOST 10 year old, a landscape architect and co-founder of Living Roofs Inc, and Director of Design and Partner at Roots First Design.
kate@livingroofsinc.com
My name is Luis Carlos Serapio, I am an immigrant from Mexico, the father of two beautiful children born here in Buncombe County. They are my inspiration, my drive, and it is because of them that would love to see Asheville become a city that truly embraces multiculturalism. I'm also the creative director of Descubre Asheville, a bilingual media platform that showcases Asheville in Spanish and English.
asheville.interpreter@yahoo.com
Marisol & Adam are a couple of conscious creatives working respectively in the fields of Therapeutic Image Consulting and Environmental Advocacy. They are social entrepreneurs and relationship hackers. Marisol runs her own business, Sol Reflection, PLLC, and Adam's environmental work has been featured in major media outlets around the globe. At this point, they're both practically locals, having come for college (Marisol to Warren Wilson & Adam to UNCA) and lived in Asheville off-and-on for over 15 years. In their spare time they like to pet their 12-year old dog, Trouser, and pretend she's their love child. Marisol & Adam met on the dance floor.
marisol@solreflection.com • aacolette16@gmail.com
You take the stage! We'll show five random images for 20 seconds each; you improvise a talk without knowing what is coming next. The result? Hilarity! We'll do a sample before intermission and invite two volunteers to try it out after intermission. Each volunteer will receive a free ticket to the next PechaKucha Night Asheville on March 1, 2019!!!
Jeff Hunter lives in Burnsville, NC, where he lives in the shadow of the highest mountain range in the Eastern U.S., the Black Mountains. Jeff is a Senior Program Manager with National Parks Conservation Association (NPCA), based in Asheville. Here he works on projects focused on the Blue Ridge Parkway, the Appalachian National Scenic Trail, and Great Smoky Mountains National Park, including the wildlife connectivity project that he'll be talking about today.
jhunter@npca.org
Photographer and Computer Scientist - specializing in Gigapixel Panoramic Photography
mike@ssgpp.com
Emory is the founder and owner of THE HERBAL BRAIN, LLC. Emory is also a NC native, a registered herbalist, and a medical speech-language pathologist with 26 years of experience helping patients with neurological issues. Her PhD in Natural Health Sciences and doctoral research have given her a unique perspective on brain health as it applies to adults with memory issues. With a passion for healing, Emory has created a unique blend of highly beneficial herbs known to help memory and boost brain function. THE HERBAL BRAIN produces teas and aromatherapy specifically blended for enhanced brain health. Her gardens are located on the Balsam range overlooking Sylva, NC.
emoryprescott@gmail.com
Isaiah is an educational tour planner - kind of a traveling history teacher. His cross-cultural international experiences have made him a recreational observer and curious critic of his own country and culture. The recent birth of his first child makes him further reflect and forecast on the world we inhabit.
tisaiahm@yahoo.com
NineBar Creative